Danish Defence Show to Welcome Latest Military Fabrics
Carrington Textiles and Pincroft Debut at DALO Industry Days
07 August 2023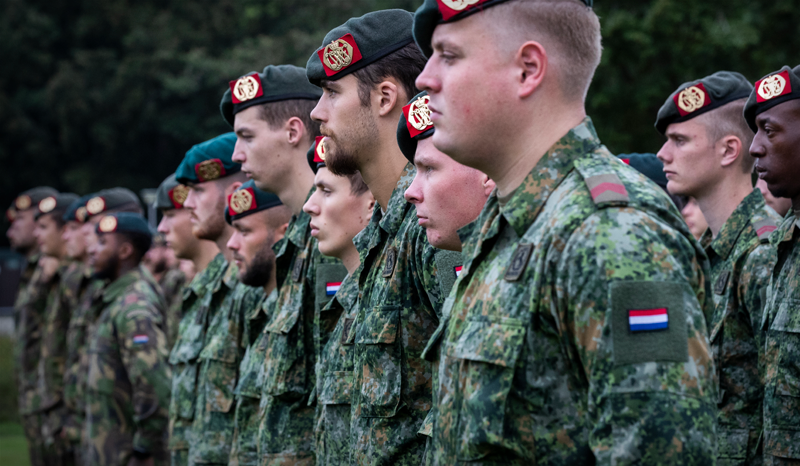 We are delighted to announce our debut participation at The Danish Ministry of Defence Acquisition and Logistics Organisation (DALO) Industry Days event. The event is scheduled to take place from 23rd to 24th August in Denmark, where we, along with our main manufacturing facility in the UK, Pincroft, will proudly unveil our latest innovations in military textiles.
After recently announcing the launch of our new stretch military ripstop fabric, Spartan HT Flex Lite, and strategically appointing our new Head of Defence and Security Fabrics, Carrington Textiles' presence at the event represents our commercial focus on building on our over 90 years of heritage of manufacturing military fabrics.
Likewise, Pincroft's latest technology in non-skin contact vector protection for defence textiles and our recent involvement in printing the new Dutch Ministry of Defence's camouflage pattern as part of their army's uniform programme, are just a few of the textile services we are showcasing at the event.
Head of Defence and Security Fabrics, Graham Dobson, says, "Combining Carrington Textiles' experience in manufacturing some of the best military fabrics in the world with Pincroft's know-how on dyeing, printing and finishing textiles for militaries since 1891 makes it the perfect mix to provide a full service for the sector. Our offer of a number of MultiCam® camouflage patterns, together with many specially designed patterns, makes us a competitive player in today's military fabrics market."
To find out more about Carrington Textiles and Pincroft's presence at DALO Industry Days, visit their joint stand at the Ballerup Arena in Denmark, booth 50.
BACK TO NEWS