Carrington Textiles to showcase latest military textile innovations in the Middle East
Carrington Textiles first appearance at IDEX in Abu Dhabi
06 February 2023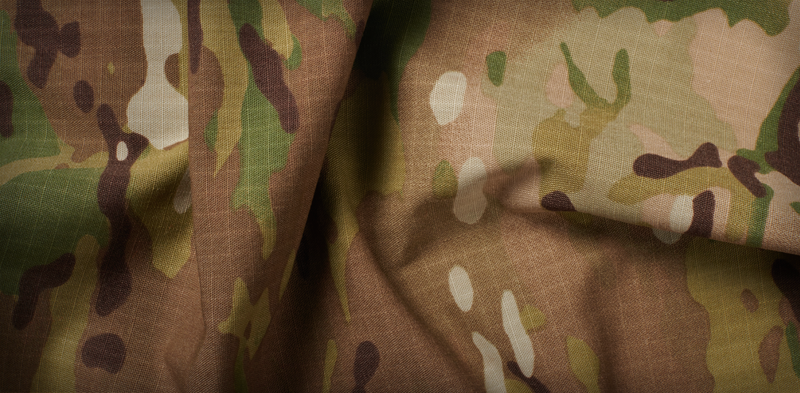 We are all set for our first appearance at the International Defence Exhibition (IDEX) taking place in Abu Dhabi in February, where we will be unveiling some of our latest innovations in military textiles.
After announcing the development of a fabric and pattern in collaboration with the Dutch Ministry of Defence last year, at Carrington Textiles we'll be showcasing a brand-new product as part of our Defence Range.
The new Spartan HT Flex Lite fabric is a lightweight textile that features military grade INVISTA T420 nylon 6.6 staple fibre to be light yet strong. It offers integrated stretch properties thanks to its LYCRA® composition, and the comfort of cotton.
We are also launching our new camouflage print concept called Night Stealth Camo, created for military special operations carried out in the dark. Night Stealth Camo incorporates infra-red signatures of printed camouflages when viewed under night vision devices, but in normal daylight appears as a black dyed fabric.
Carrington Textiles' Sales Director, Paul Farrell, says: "We are pleased to be attending our very first IDEX in 2023 with these outstanding military propositions. Night Stealth Camo is a concept unique in the market that has already received great feedback from partners. The same for our new Spartan HT Flex Lite fabric which offers the stretch properties, comfort and durability our customers in the armed forces are currently looking for."
Carrington Textiles will be exhibiting at IDEX from the 20th until the 24th February in stand 04-A23.
BACK TO NEWS