Carrington Textiles Unveils Cutting-Edge Military Fabrics Innovations at DSEI 2023
Unveiling CBRN protection and stretch ripstop fabrics to meet modern armed forces' needs. Join us at Excel, London!
29 August 2023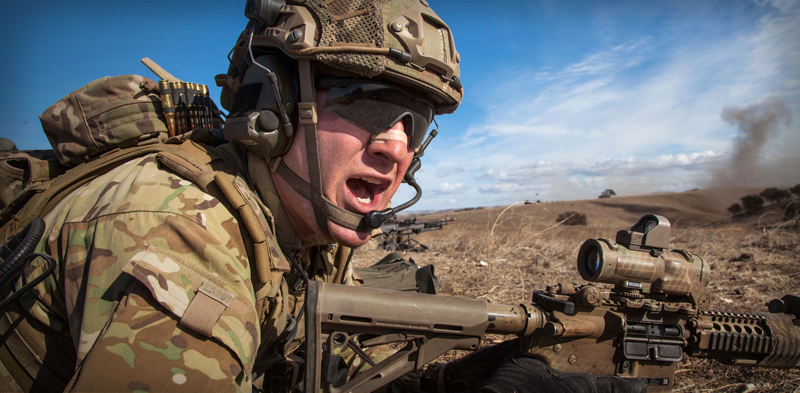 We at Carrington Textiles, a global authority in military fabrics, are thrilled to announce our participation in this year's Defence and Security Equipment International (DSEI) exhibition. The event is set to take place at London's Excel from September 12th to 15th. We are excited to reveal our trailblazing advancements in military textiles, highlighting our latest strides in CBRN protection and stretch ripstop fabrics that cater to the evolving demands of modern armed forces.
Stretching Boundaries with Spartan HT Flex Lite
Our spotlight will shine on the game-changing Spartan HT Flex Lite, a lightweight military fabric that caters precisely to the rigorous needs of today's defence personnel. This revolutionary fabric melds a unique combination of 2% LYCRA® and 37% cotton, guaranteeing exceptional wearer comfort and integrated stretch capabilities. With the addition of 61% CORDURA® military grade high tenacity nylon 6.6, Spartan HT Flex Lite sets new standards for durability.
Paul Farrell, our Sales Director, emphasises, "Spartan HT Flex Lite, weighing in at just 195gsm, exemplifies Carrington Textiles' unwavering commitment to delivering durable and comfortable solutions to military professionals. Our inclusion of LYCRA® not only offers unparalleled stretch benefits but also delivers exceptional performance."
The LYCRA® Company's Virginie Bonnafous adds: "Being let down by their uniforms is the last thing military professionals need; LYCRA® fibre helps provide unparalleled freedom of movement so they can act in full confidence."
Setting the Standard in CBRN Protection
Our longstanding partnership of a decade with CQC Ltd, the UK's premier manufacturer of Chemical Biological Radiological and Nuclear (CBRN) Personal Protective Equipment (PPE), continues to set the gold standard. Together, we have provided thousands of garments using Dakota fabric to the UK Ministry of Defence. Developed specifically for the UK MoD, Dakota's inclusion in the Mk4a CBRN garment, now featuring our Multi Terrain Pattern (MTP), offers comprehensive protection against a spectrum of CBRN threats and hazards.
Paul reaffirms, "Dakota's ingenious blend of 95% cotton for comfort and 5% polyester for durability, coupled with its ripstop weave, showcases our steadfast commitment to crafting textiles that ensure unmatched strength and protection." Visitors to DSEI will have the privilege to firsthand examine the Mk4a garment at our exhibition stand.
Jim O'Hara from CQC expresses, "Working closely with Carrington Textiles on several CBRN projects utilising the Dakota fabric, the new MTP print has been an outstanding addition. The recent fabric delivery to CQC equips the UK MoD's frontline CBRN troops to operate across diverse conditions and global environments."
A 90-Year Legacy of Military Excellence
With an illustrious legacy spanning over 90 years, Carrington Textiles has been at the forefront of supplying fabrics to armed forces worldwide. This includes the UK, Europe, the Middle East, and Australasia. To honour this rich history, we will be releasing enlightening case studies on our Knowledge Hub, spotlighting our collaborations with the UK and Dutch Ministries of Defence and the Estonian Army.
For those who seek to explore the vanguard of fabric innovations in the defence industry, we cordially invite visitors to join us at DSEI in London's Excel, from September 12th to 15th. You can find us in hall 1, stand 338.
BACK TO NEWS